The People and Nature Surveys
Brand Identity
Client:
Natural
England
Natural England, a public body dedicated to protecting England's natural environment, approached us to create a visual identity for The People and Nature Surveys (PANS). These surveys aim to understand people's connections to nature to inform policy changes. Our goal was to develop a cohesive visual identity that not only accurately reflects PANS and its findings, but also establishes meaningful connections with its audience. Additionally, we had to ensure that PANS worked seamlessly with the identity of Natural England. We centered our vision around three core values: "trustworthy", "conscious", and "engaging", aiming to convey a sense of reliability and expertise while also inspiring people to engage with the survey results.

It was requested that we avoid creating a logo for the survey. To maintain consistency and establish trust, a nice solution was to use Tiempos Headline, the font we had chosen as the primary font for PANS, to consistently type out the full name. We created design systems that connected Natural England to the PANS identity, ensuring the two worked together cohesively. The primary colour palette was kept neutral and complemented Natural England's green, while a diverse and flexible secondary palette was restricted for illustrations and charts. Custom illustrations were also created to convey the messaging, becoming an essential element of the identity.
Illustrations by
Tyla Mason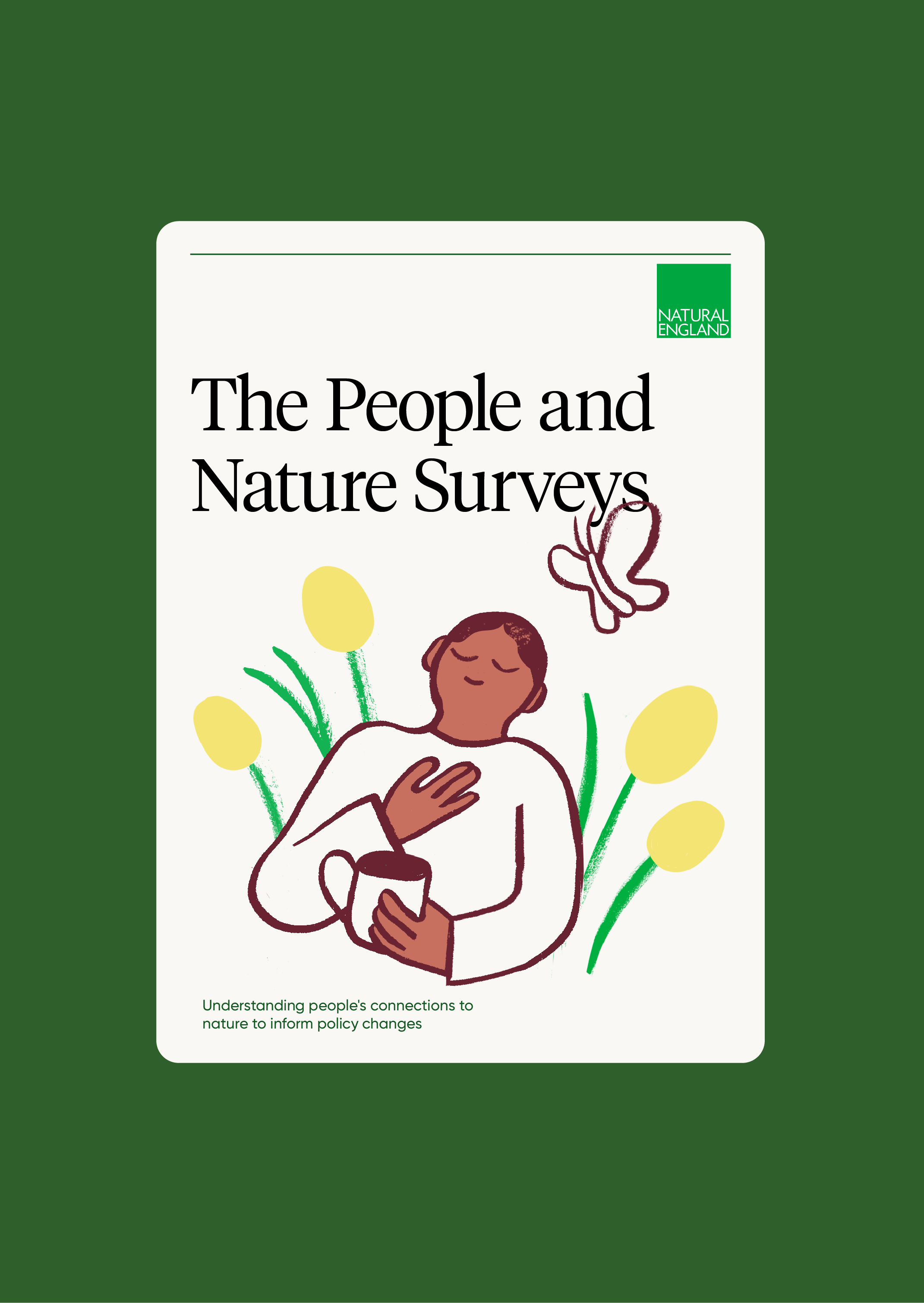 "It was a lot of fun to work with you again and we are very pleased with the final look! The designs you have created are perfect for our project and the team are genuinely so excited to start using them. Fingers crossed I can find another way to work with you again in the future"
Flora, Senior Adviser at Natural England.

It was a real joy working with Natural England! Thanks to Flora and Amy for being such considerate and attentive collaborators. Our values and visions were closely aligned, which made for a real fun and smooth project.